Imperial Karlovy Vary Becomes the Supplier of the Czech Olympic Team 2017–2020
Imperial Karlovy Vary has become the new official spa services supplier and an exclusive partner of the Czech Olympic Team. The agreement was signed by Jiří Kejval, the Chairman of the Czech Olympic Committee, and Petr Milský, business and marketing manager of Imperial Karlovy Vary. The agreement has been concluded for the period of 2017–2020, i.e. until the Tokyo Olympic Games.
A small sports opening took place in Hotel Imperial in Karlovy Vary at the beginning of May 2017. About thirty top sportspeople met here for the three-day TOP CAMP for the first time. And for the first time the representatives in both summer and winter sports had the opportunity to spend time together. The partnership agreement between the Czech Olympic Committee and Imperial Karlovy Vary, the new supplier, was signed in a very friendly atmosphere. The agreement allows the sportspeople to use the hotel and spa services free of charge. The Czech Olympic Team will hold the annual TOP CAMP, an event where Olympic contestants and other Czech sportspeople as well as personalities from other fields will meet.
"The partnership with Imperial Karlovy Vary opens a new possibility to cooperate with our Olympic contestants for us. We have tried Top Camp here for the first time as well and it worked out great," said Jiří Kejval.
Petr Milský also expressed he was happy about the new partnership. "We have aimed for long-term cooperation with the Czech Olympic Team and we succeeded. We established a partnership until 2020, which gives us an exclusive role as a COC supplier. We are looking forward to the cooperation within scheduled events and beyond and we hope the new relationship will develop into a long lasting friendship." He also mentioned that apart from Hotel Imperial, the sportspeople can also use the modern Spa Resort Sanssouci.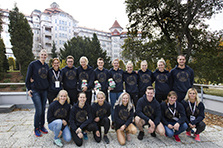 Hotel Imperial - the second top camp edition for top Czech athletes has attracted thirty promising sportsmen and sportswomen for Tokyo 2020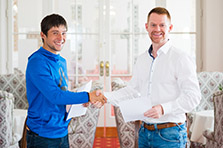 The Sales and Marketing Director of the joint-stock company Imperial Karlovy Vary, signed a new exclusive cooperation contract...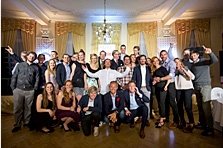 Olympic contestants, world champions as well as Czech sports talents and other famous people met at the first three-day TOP CAMP in Hotel Imperial Karlovy Vary at the beginning of May.